Our Vision
We aim to achieve our vision by driving action, scale & sustainability through collaboration.
Action
Scale
Sustainability
We are
22
Members and Partners, and growing.  Members are businesses of all sizes and sectors, employer and business membership organizations, industry trade groups and sectoral associations. All business-led initiatives with complementary mandates and expertise join as Partners. Our umbrella network brings together business communities in all 187 ILO member States.
See all
members
The Task
Businesses are serious about eradicating forced labour, as demonstrated by the extensive and growing number of initiatives. But the task is huge and new forms of collaboration are needed to tackle the root causes of forced labour. Read this impact story to get an idea of how we work.
Our Areas of Focus
Connect
Break silos by linking up business actors from across sectors and geographies to eradicate forced labour.
Convene
Support businesses to engage with other relevant stakeholders, including government bodies, to find sustainable solutions to the structural drivers of forced labour.
Innovate
Create spaces where businesses identify gaps, develop new ways of tackling forced labour, and devise methods to scale up solutions.
Support
Share clear-cut data, information, and resources to help busy businesses take steps to tackle forced labour.
All members & partners commit to
Eradicate
Take concrete steps to eradicate forced labour in all its forms in their organizations, supply chains, member organizations, sectors and beyond.
Advocate
Advocate for a comprehensive and coordinated response to eradicate forced labour, including in dealings with government bodies.
Uphold
Uphold the principles of inclusivity and collaboration when working with other stakeholders to end forced labour.
Become a
member
Members benefit from access to Alliance 8.7
Community Access
Events
Contacts
Resources
Recognized contributions
As an Alliance 8.7 Partner, we directly contribute to achieving the Sustainable Development Goals (SDGs). Alliance 8.7 is the global partnership set up to deliver on Sustainable Development Target 8.7 and eradicate forced labour, modern slavery, human trafficking and child labour around the world.
Businesses are not able to join Alliance 8.7 but as ILO GBNFL members, companies have direct access to the Alliance 8.7 community, including events, contacts and resources. Member contributions to achieving Target 8.7 are formally recognized.
We collaborate with Alliance 8.7 on the Modern Slavery Map, which features initiatives partnering with the private sector to combat human trafficking.
Network of Networks: Driving collaboration and coordination on forced labour
In 2020 the ILO GBNFL created a neutral platform to bring together 24 organizations on a bi-monthly basis working with the private sector to fight forced labour. The aim of the Forum for Business Initiatives, also known as the Network of Networks, is to maximize coordination and minimize duplication. Forum discussions focus on country level action, the development and sharing of tools and resources, changes in policy, and upcoming events.
Is your organization not yet part of the Network of Networks? For more information, and to join us, please get in touch.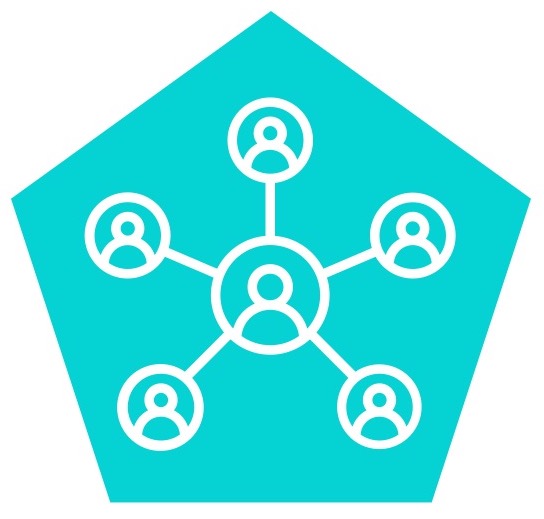 It's never been easier to stay up to date.
Our quarterly Newsletter provides all the latest updates on forced
labour initiatives and shareable content you need.
Listen to our latest podcasts! Forced labour is linked to child labour, environmental degradation, climate change & illicit trade. What does this mean for eradication?
Listen to
the podcast
The Steering Committee
ILO GBNFL's 12-strong Steering Committee is the network's oversight body. It is composed of members who have volunteered for the position. The Steering Committee chairperson and vice chairperson are elected by the Steering Committee.
The Steering Committee sets the future direction of the network. It endorses and monitors progress of ILO GBNFL's annual work plans. The committee also makes the final decisions on membership and partnership applications.
Steering Committee members are strong advocates of the network and represent it externally. They make the business case for an end to forced labour and actively recruit new ILO GBNFL members and partners.
Meet the chair
The Secretariat
ILO GBNFL is coordinated by the International Labour Organization (ILO). This UN agency brings together governments, employers and workers to set international labour standards, develop policies and devise programmes promoting decent work.
The ILO has unparalleled convening power among trade unions, businesses and governments. Our network taps into this convening power, and allows members and partners to learn from, and participate in, the ILO's technical projects. The ILO serves as the network's secretariat and manages ILO GBNFL's day-to-day activities, with the advice and guidance of the Steering Committee.
visit the ilo
homepage
Membership Fees
Membership fees also support the network. Large companies with more than 250 employees and annual revenue in excess of USD 25 million contribute at least USD 10,000 to the network every year.
Small companies and partners may be asked to provide in-kind support only, depending on their circumstances. The exact nature of this support is decided on a case-by-case basis but can include hosting events, disseminating communications materials or providing resources and tools. In-kind support is discussed and settled during the membership/partnership application phase.
Funding
ILO GBNFL operates on donor contributions, annual membership fees and in-kind support. We are grateful for financial contributions received from the French Ministry of Labour, Swiss Development Cooperation, and the US Department of Labor through the following ILO initiatives: